SKYRORA'S EVENTS – WEDNESDAY 4TH MARCH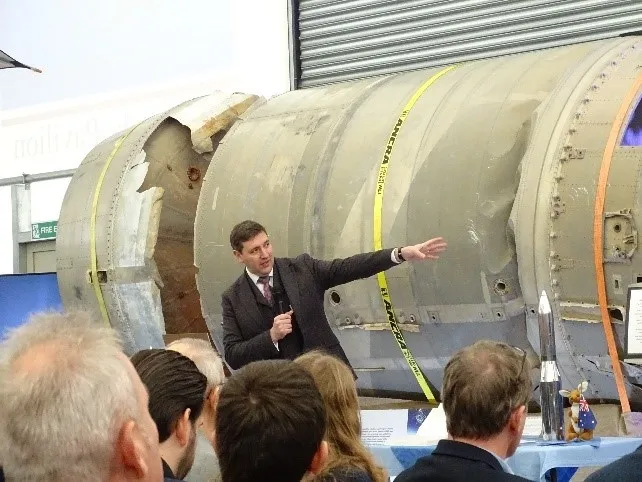 WEDNESDAY 4TH MARCH MARKED THE 50TH ANNIVERSARY OF THE UK'S ACCESS TO SPACE WITH BLACK ARROW'S FIRST SUCCESSFUL ROCKET LAUNCH. FAST MUSEUM, UK SPACE AGENCY AND SKYRORA CAME TOGETHER TO HOST AN EVENT WITH THE PURPOSE OF COMMEMORATING THE DAY THROUGH THE DISCUSSION OF THE FUTURE OF THE UK SPACE SECTOR.
During the 1960s and 1970s, several efforts were made to develop a British satellite launch capability. A British rocket named Black Arrow did succeed in placing a single British satellite, Prospero, into orbit from a launch site in Australia in 1971.

Black Arrow is of great historical and technical importance, playing a pioneering role during the late 1960s and early 1970s in placing the first British designed and built space satellite into Earth orbit. The successful launch of Black Arrow R3 still represents the only British rocket to carry a British satellite into space.

The topic of launch within the UK since the Black Arrow programme ended in 1971 has been scarcely investigated. The discontinuation of the programme sent employers within the UK space industry elsewhere, and since then, the UK space sector has almost entirely focused on satellite manufacture and development.

Bringing home Black Arrow is relevant to a UK government that are aiming to make the UK a launch nation once again. It demonstrates the significance of the UK's freedom to launch and inspires hope that such a program will be celebrated in the near future. Black Arrow signifies the importance of the development of UK space and launch regulations in relation to the current volume and quality of satellite manufacture.

The Skyrora team also held a two-hour session on sustainability in space in Westminster on the same day. This event was to highlight the many different areas within the space sector in the UK. Discussions were held with Lords and MPs who covered areas within which space companies were registered.