Skyrora: Celebrating 6 Years of Innovation in the UK Space Industry
It is with great pride and excitement that we celebrate Skyrora's sixth anniversary. Over the past six years, we have witnessed significant growth and development within the UK space sector, as well as achieved remarkable milestones of our own. As we celebrate this occasion, we reflect on the progress made by Skyrora and the advancements in the UK space industry as a whole.
What Has Changed in the 6 Years of Skyrora's Operation?
Skyrora's progress has been remarkable in terms of speed and agility.

In just six years, we have achieved significant milestones that speak volumes about the dedication and expertise of our team. From humble beginnings, Skyrora emerged as a visionary force in the UK space industry, driven by a desire to revolutionise sustainable and dedicated access to space for the benefit of Earth.

When Skyrora was founded, the team consisted of a handful of passionate individuals who shared a common dream of pushing boundaries in UK space launch. Early projects included the development and launch of suborbital vehicles, propulsion systems and ground testing facilities. These initial achievements laid the foundation for subsequent successes. One of the most remarkable aspects of Skyrora's six-year journey is the team that is responsible for the progress of the company so far. Their unwavering commitment, expertise, and resilience have been crucial in shaping Skyrora's growth.

The wider UK space landscape has also undergone a remarkable transformation over the past six years. With increased government support and a burgeoning entrepreneurial spirit, the sector has witnessed a surge in technological advancements and innovative projects.

Major achievements within the UK space industry have taken place over the past six years, solidifying its position as a global player. 2018 saw the passing of the UK Government's Space Industry Act, providing a legal framework for space activities and working to attract commercial space companies and satellite operators to the UK by offering a favourable business environment and facilitating innovation. Similarly, the National Space Strategy of 2020 provided a new framework around which the country's space activity can be guided, promoting industry growth and international collaboration. By setting clear goals, priorities and standards, the UK is set to become is global leader in space innovation, driving economic growth and addressing pressing issues such as climate change and national security in the process.

Such regulations have supported the establishment of UK-based spaceports including SaxaVord Spaceport in Shetland, set to offer vertical launch capabilities and support Skyrora in the achievement of our first orbital launch. The UK space industry has accompanied these expansions with the development of space education and skills development, nurturing the next generation of space professionals. New initiatives such as the Space for Smarter Government programme and the National Space Skills Strategy provide training, apprenticeships and educational resources in the UK space sector, ensuring a new generation of space professionals who can maintain the trajectory of the industry.

6 Milestones for 6 Years
Number One: Skyrora's First Ever Launch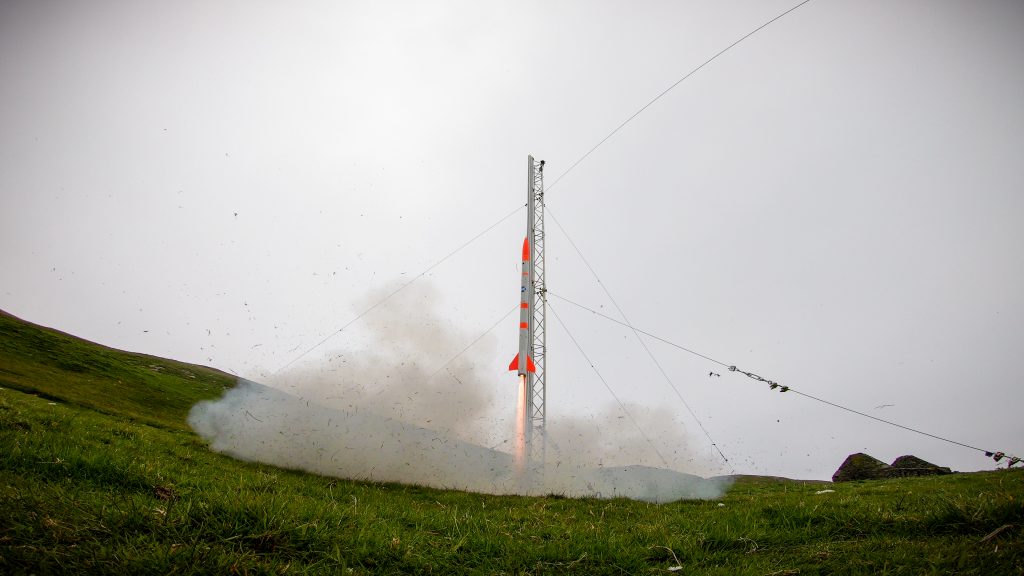 In 2018, Skyrora achieved our first significant milestone with the successful launch of the Skylark Nano vehicle. The launch of this sounding vehicle demonstrated Skyrora's technical prowess as well as showcased the company's commitment to innovation and dedication to establishing itself as a key player in space. This initial successful launch of Skylark Nano not only validated Skyrora's engineering capabilities but also laid the foundation for future endeavours, inspiring confidence in the company's pursuit of larger-scale orbital launches and wider mission to achieve dedicated sovereign launch from the UK.
Number Two: Skyrora Granted £3 Million by ESA Boost! Programme
Skyrora was delighted to receive a grant of £3 million through the European Space Agency's (ESA) Boost! programme in 2021, marking a significant turning point for the company. This funding infusion provided Skyrora with a tremendous opportunity to accelerate its growth and solidify its position as a key player in the space industry. The financial support enabled the company to further develop our innovative launch vehicle technologies and expand operational capabilities. The £3 million grant not only validated Skyrora's technological advancements but also signalled the recognition and confidence of esteemed industry organisations in the company's potential to make substantial contributions to the field.
Skyrora, with the support of the ESA Boost! funding, has achieved remarkable milestones in advancing its space exploration capabilities. One notable accomplishment is the successful opening of a state-of-the-art test site and a Cumbernauld-based facility, providing a dedicated space for research and development activities. Additionally, this funding allowed Skyrora to achieve a major breakthrough with our second-stage static fire test, a critical step towards validating the performance and reliability of our rocket systems. The funding has also enabled Skyrora to initiate a rigorous 70 kN engine qualification program, focused on ensuring the highest standards of safety and efficiency. These achievements highlight Skyrora's commitment to pushing the boundaries of space technology and our significant progress in collaboration with ESA.
Number Three: Skyrora Opens Multiple Key Facilities
2020 saw the establishment of Skyrora's state-of-the-art engine test complex. This turning point in Skyrora's operations not only represented a pivotal step in Skyrora's pursuit of advanced rocket technologies but serves multiple economic and environmental benefits. The complex located in Scotland means Skyrora is able to complete sovereign engine testing, creating multiple high-skilled jobs in the country. Further, the ability to conduct such tests within miles of the company's manufacturing site significantly reduces the carbon footprint caused by transport to foreign countries for testing, bolstering Skyrora's commitment to sustainable launch.
Two years after the opening of the engine test complex, Skyrora took a similarly significant step towards bolstering British launch capabilities, opening the largest rocket engine manufacturing facility in the UK. Located in Cumbernauld, Scotland, this state-of-the-art site is a testament to Skyrora's commitment to advancing the country's space industry. The facility boasts cutting-edge infrastructure and advanced manufacturing capabilities, enabling Skyrora to produce innovative rocket engines for our launch endeavours. This achievement marked a milestone for Skyrora and signifies our dedication to driving technological advancements in the field of rocketry as well as strengthening the UK's position in the global space sector and contributing to the growth of the country's space industry.
Number Four: Skyrora Signs Multi-Launch Deal with Shetland Spaceport
2021 saw Skyrora sign a multi-launch deal with SaxaVord Spaceport in Shetland, solidifying the company's plans of conducting orbital launch from the UK in the near future. This partnership provides Skyrora with a dedicated launch site in an ideal location to access various orbits, enhancing Skyrora's launch capabilities and expanding our customer base through the offer of reliable and cost-effective sustainable launch. Not only did this multi-launch deal solidify Skyrora's position as a key player in the commercial space industry, but it also showcased the company's commitment to establishing robust partnerships which will propel our growth and contribute to the UK's space ambitions. 
Number Five: Skyrora Conducts Successful Static Fire Test of Skyrora XL Second Stage
Having announced a new manufacturing facility in early 2022, Skyrora went on to conduct a successful static fire test of the second stage of orbital vehicle Skyrora XL in the same year. The static fire test, conducted at Machrihanish Airbase, validated the performance and reliability of Skyrora XL's second stage propulsion system, demonstrating its readiness to deliver payloads to orbit. This successful test marked a major step forward in Skyrora's journey to orbit, bolstering our position as a key player in the commercial spaceflight market as we enter the next six years. 
Number Six: First Launch Attempt of Skylark L
Skyrora also embarked in 2022 on its first launch attempt of the suborbital Skylark L rocket from Iceland, marking a significant milestone in our launch endeavours. Reaching this stage demonstrates our progress in developing launch capabilities and our determination to push boundaries, meanwhile providing valuable data and insights which will contribute to further enhancements and improvements in future launches. Additionally, Skyrora's collaboration with the Icelandic government and the utilisation of a mobile spaceport showcase our commitment to fostering international partnerships and exploring innovative launch solutions. This launch attempt served as a stepping stone for Skyrora's future successes in reaching space and showcases the company's resilience in the face of challenges, providing valuable lessons to be carried into future endeavours. 
What Does Skyrora's Future Look Like?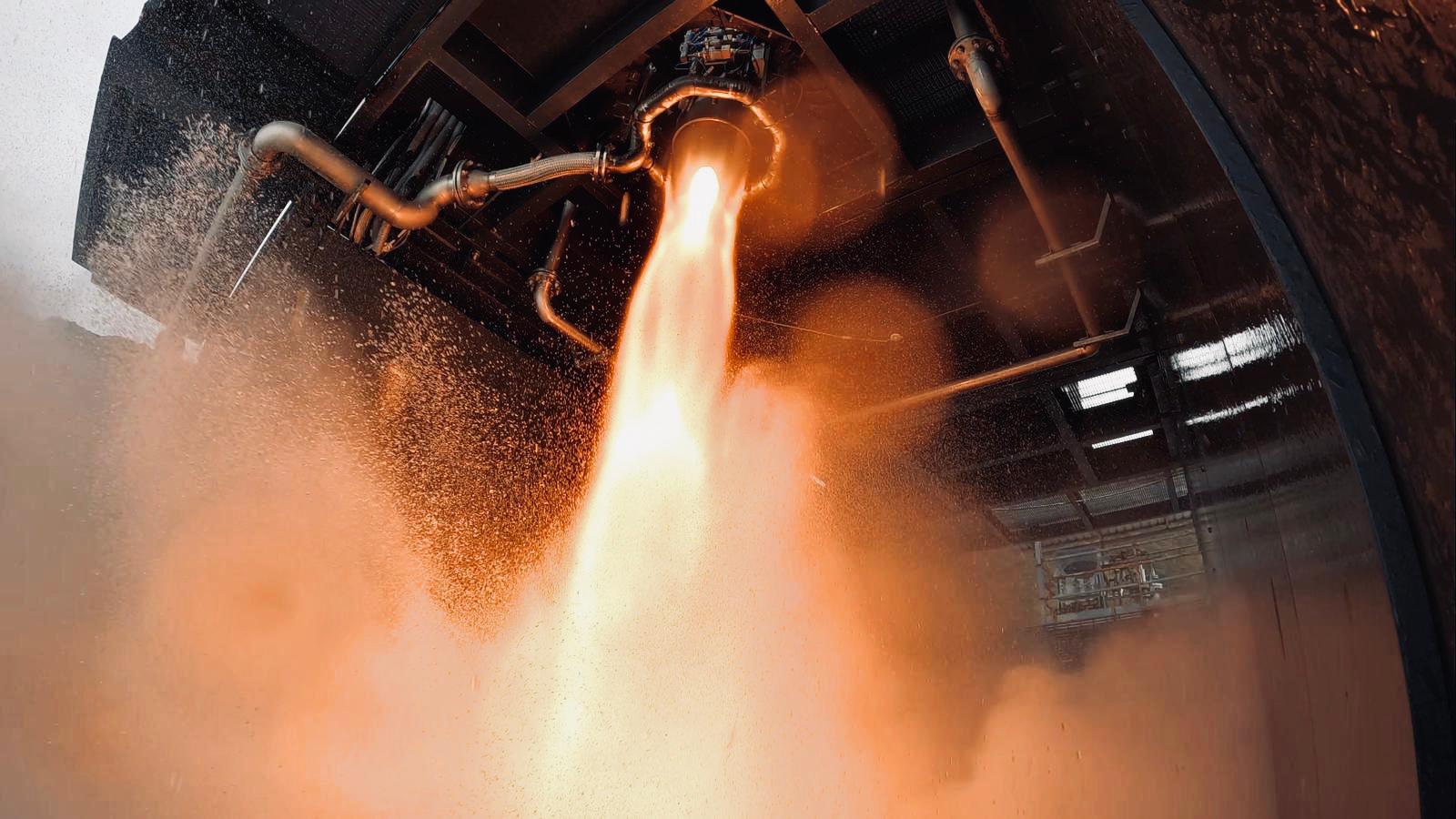 With a steadfast commitment to advancing space exploration, innovation and sustainability, Skyrora maintains plans for the next six years which promise to revolutionise UK space.

In the coming years, Skyrora aims to establish itself as a major player in the UK space market. Reinforced by our team's expertise in launch vehicle development, the company looks forward to achieving orbital launch, positioning itself as a reliable, cost-effective, and sustainable launch provider for both commercial and scientific missions.

Skyrora's unwavering commitment to sustainability is a cornerstone of our team values. The company is dedicated to leading the way in environmentally conscious manufacturing processes, aiming to revolutionise the space industry with our commitment to sustainability. By implementing eco-friendly additive manufacturing techniques such as 3D printing, Skyrora strives to reduce carbon emissions and actively contribute to minimising space debris, thus ensuring a cleaner and more sustainable future for space exploration. With a focus on sustainability, Skyrora aims to pave the way for UK launch while maintaining our consideration for the well-being of our planet.

Similarly, Skyrora seeks to inspire and educate through its outreach initiatives. By engaging with schools, universities and communities, the company aims to foster a passion for STEM education and ignite the curiosity of young minds to cultivate the next generation of space pioneers.

Collaboration lies at the heart of Skyrora's journey, hence the company seeks to establish partnerships with like-minded organisations both domestically and internationally to accelerate progress towards orbit.

With our bold aspirations, commitment to sustainability, dedication to education and collaborative spirit, Skyrora looks to redefine the boundaries of UK space in our next six years.

A Thank You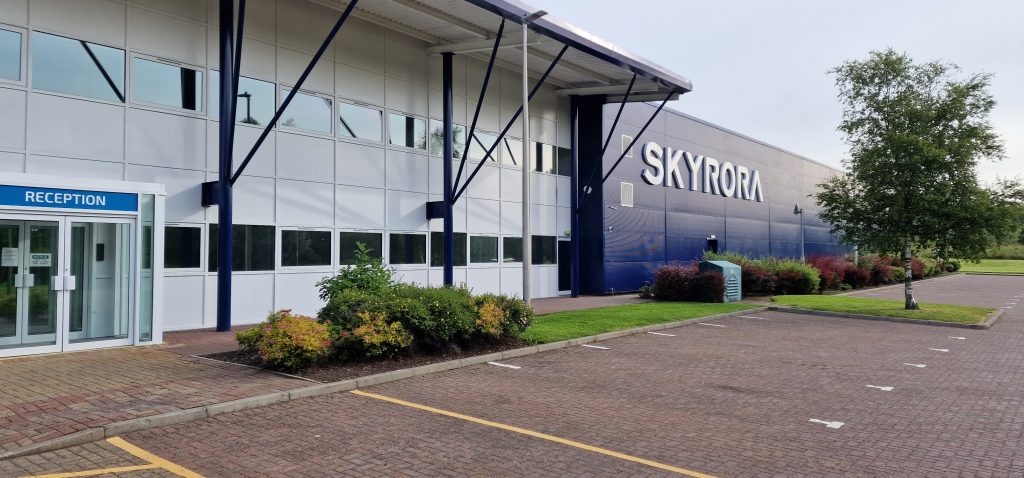 Looking back on over half a decade of progress and innovation, we would be remised not to acknowledge the support we have received from a wide array of organisations which have provided funding, guidance and expertise to inform our journey to orbit. This includes but is not limited to those supporting Skyrora within the UK Government, as well as other stakeholders including the UK Space Agency, European Space Agency, Civil Aviation Authority, Scottish Enterprise, DiT and DFT.

Thank you to all of these collaborative partners. We look forward to sharing further milestones in the coming six years!