How to Get a Career in the Space Industry
There are many reasons, both personal and industry-related, that may draw you to a career in space. On an individual level, any role within the space industry presents a challenging yet rewarding environment in which to learn and grow, where the contributions you make to your field will benefit the greater good of society. On a wider level, space careers support the future of the industry and space innovation. By taking on a role in the industry, complex global issues become one step closer to being solved, and collectively we move closer to improving our lives here on Earth.
What kinds of space careers are there?
The space industry today is often divided into 'Old Space' and 'New Space', with many new companies positioning themselves as members of the 'New Space' industry. But what does this mean?

'Old Space' refers to the industry that most of us relate to the idea of space, making up a large heritage of aerospace companies such as those who led humans to the moon and flew the space shuttle over 100 times. Despite a multitude of significant achievements, the tendency for these companies to produce complicated and risk-averse technology makes for very expensive projects.

The 'New Space' race is established among members of the space industry seeking a more collaborative approach to space, producing agile, responsive services which are more open to risk, greatly reducing cost. Hence, a significant aspect of the 'New Space' sector is the more business-like approach, with focus on commercialization and competition.

Similar to other types of business, there are a wide range of roles in the space industry. However, there are a few common jobs in the space sector. Firstly, there are roles in space that are most commonly associated with the industry. These roles are held by individuals with technical backgrounds in engineering or physics, filling roles such as design engineers, mechanical engineers, or project managers.

Of course, these technical roles commonly associated with a career in space are invaluable to the industry and make up a significant percentage of the necessary workforce. However, other STEM based roles are similarly necessary for a fully functioning space industry. An interesting example is the role of space medics, individuals who are responsible for the medical care of astronauts before and after they complete missions in space.

It is important to note that to get a career in the space industry, you do not have to come from a technical background. There are several business-related, political, and art-based careers available across the sector. For instance, any company which produces a product for use in the space sector require a sales team, marketing staff, accountants, lawyers, and even graphic designers! The number of paths available to guide you into a space career are vast.

A well-known space figure with an unconventional background: Helen Sharman
There are plenty of examples of unconventional routes into the space industry, however perhaps one of the most interesting comes from the first British citizen to travel to space, Helen Sharman CMG OBE. After receiving her bachelor's degree in chemistry from the University of Sheffield in 1984, she went on to receive a doctorate from Birbeck College in London. Sharman began her career as a London-based engineer, before moving on to work as a chemist for Mars Confectionery Ltd. During this time, a radio advertisement went live detailing a British cosmonaut mission Project Juno, which was recruiting for astronauts. Sharman responded to the advert and was ultimately selected to be part of the mission, beating out around 13,000 other applicants. Sharman spent 8 days in space, most of which were on the International Space Station. During this 1991 space visit, Sharman conducted medical and agricultural tests, while earning the title of the first British citizen in space!
How do I Get Involved?
Although your dream space career might not be recruiting via radio, plenty of resources are still available to support your transition into the industry. The free platforms mentioned below offer job opportunities, internships, and advice regarding how to break into the space sector, regardless of education or background.
SpaceCareers.uk display almost all jobs and internship opportunities currently available within the UK space industry. Its twin website, SpaceProjects.uk offers students the opportunity to carry out their final year projects in collaboration with companies in the space industry, combining to provide a service that will guide you from degree to career. These sites also offer handy job profiles and advice for students looking to make the next step in their space journey.
Similarly, Space Talent provides a job platform for those interested in the space-tech world, while also offering resources that will prepare you for anything from getting your first internship, to kick-starting your career, or even founding your own business!
If you are seeking a wider range of resources to support your move to a space career, the UK Government's Space Skills and Careers Resources page has a vast supply of websites, educational videos, quizzes and career suggestions to point you in the right direction.
UK Space recognises that working in space is more than being an astronaut, and therefore offers a range of resources to support anyone who is considering space as a career, from education to graduate positions and apprenticeships, right through to job applications.
Finally, this STEM Learning website offers profiles of scientists, engineers, academics, and more working in the space industry, giving you a great insight into what life might be like if you secure your dream space job!
Opportunities at Skyrora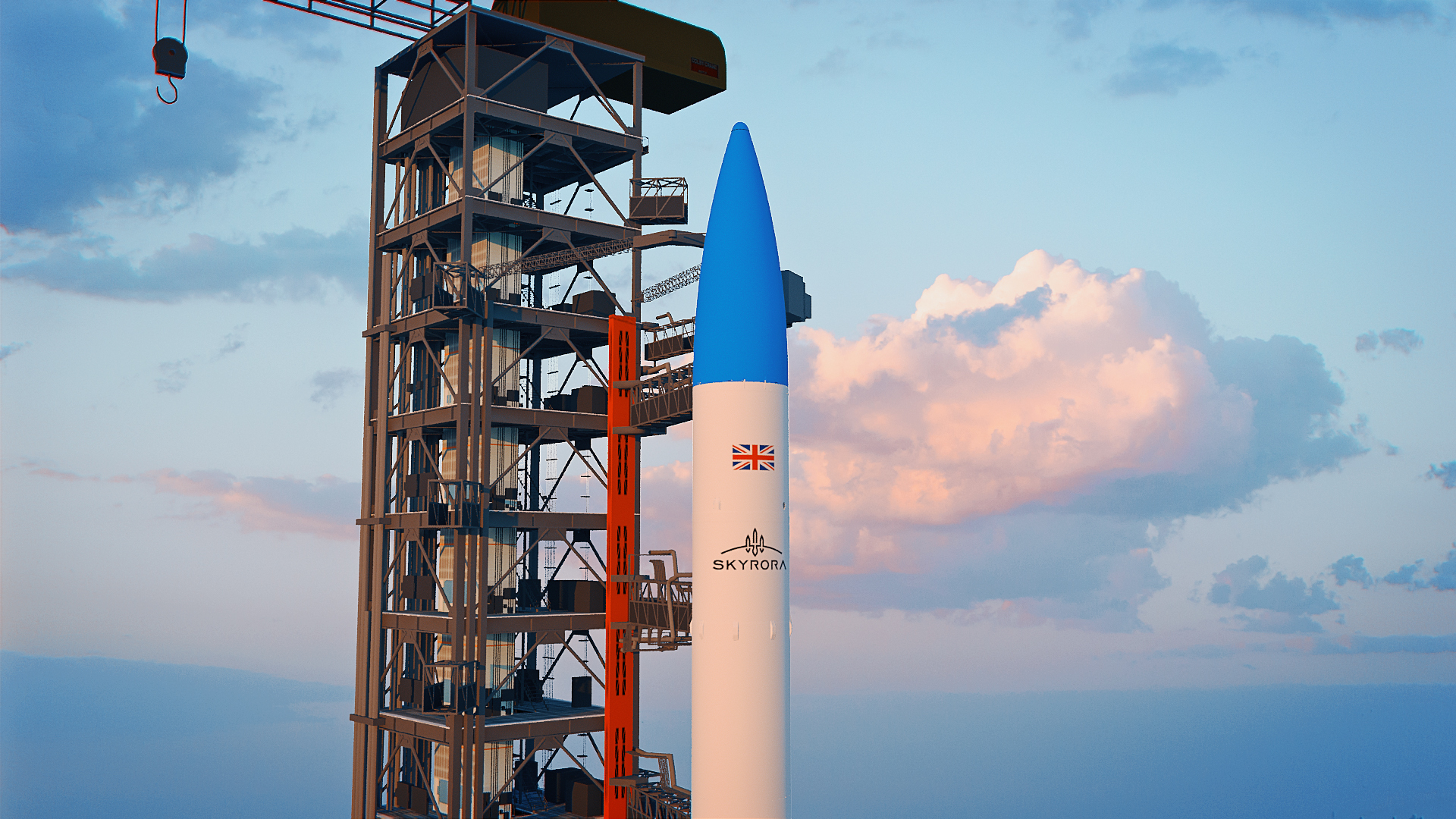 Skyrora hire a diverse workforce to our team, and we advertise these opportunities across several digital channels. If you are interested in working with a dedicated and talented team who are committed to putting the UK back in space, have a look at our various social media platforms and website.
If you are still studying and interested in exploring space as a career, our summer internship programme offers a great opportunity to gain insight into the sector, in either business or engineering.
For those not ready to commit, Skyrora's website offers further resources which give you the opportunity to learn more about the space industry, both past, and present. This is a fantastic way to learn about space before you give it a go yourself!