Five Moments For Five Years: A Look Back at Skyrora's Proudest Moments to Celebrate Half a Decade of Operation
Since the turn of the century, the trend of 'smaller is better' has surfaced in a variety of industries, from mobile phones to cars, to satellites. However, for the space sector, smaller sats meant a larger market gap between the number of payloads ready to be sent to orbit and the number of launch services available to get them there. That's why five years ago today, a small Edinburgh-based startup founded by British entrepreneur Volodymyr Levykin officially launched its mission to close this gap and provide sovereign launch capabilities to the rapidly expanding British space sector, all whilst placing the preservation of our planet at the fore. Today, Skyrora is using the UK's sovereign requirements to provide capabilities to the UK government and Ministry of Defence through their rapid, flexible, and mobile launch service, continuously evolving to meet the needs of the modern global defense and commercial climate.
A pioneer in the sector since 23rd June 2017, Skyrora's vibrant team of experts has grown from just a few to over 150 individuals across the UK and Ukraine in the span of half a decade. This team is directly responsible for the development of a responsive, cost-effective launch service rooted in UK heritage and intrinsic to the commercial, scientific, and military sectors alike. Although the company has seen manifold milestones and accomplishments since its inception, here are five of Skyrora's proudest moments in honour of five years of operation: 
1. Development and Testing of Three Rocket Engines Alongside Assembling the Second Stage of the Orbital Skyrora XL Launch Vehicle
In May 2022, Skyrora completed and documented a static fire test of their 70 kN engine, which will be used in the first and second stages of their orbital Skyrora XL vehicle to conduct a maiden launch as early as 2023. This test marked a key milestone in their contract under the European Space Agency's (ESA) Commercial Space Transportation Services and Support Programme (CSTS), unlocking the next round of qualification tests. Once fully qualified, the engine will become the first staged combustion engine on High Test Peroxide (HTP), a unique design feature compared to the Black Arrow Programme's open-cycle engines. The next steps for the 70 kN engine include disassembly and refurbishment in preparation for qualification testing, which will enable Skyrora to conduct propulsion system integration and testing of their second stage. 
Over the past five years, Skyrora has developed and tested three engines in total. November 2020 saw the testing of Skyrora XL's 3.5 kN third stage engine in a series of static firings replicating space-like conditions. This engine can reignite several times once in orbit and will enable the delivery of Skyrora's space tug capabilities to carry out commercial and military missions. In December 2020, a full upper-stage static fire test took place at Skyrora's engine development complex in Fife, Scotland. This involved a fully-integrated setup of the engine, feed systems, avionics, and software. Each test has represented a monumental feat of engineering critical to Skyrora's mission to conduct orbital launch. 
2. Officially Opening the UK's Largest Rocket Engine Testing Facility in Midlothian
In March 2022, Skyrora officially announced the opening of a new rocket engine testing facility located in Midlothian, marking a key addition to Skyrora's collection of development, manufacturing, and testing facilities across the UK. Not only is this facility the largest of its kind in the UK, but the location and proximity of the facility to Skyrora's other sites will directly decrease the company's operational carbon footprint compared to having to transport engines and equipment to third-party facilities. The development of this facility was actualized through a 2021 grant awarded by the European Space Agency (ESA) as part of its mission to promote novel commercial space transportation services. 
Commissioned and brought into service within just six months through support from the UK Space Agency and Midlothian council, the Midlothian site will enable Skyrora to maintain its rapid technical development ahead of an orbital launch of Skyrora XL next year by providing an optimal environment for conducting acceptance tests for engines. With a square footage of over 120,000, the site will bolster the government's commitment to STEM job creation through the Levelling Up Agenda as it can serve a team of up to 20 engineers once running at full capacity. Overall, Skyrora's Midlothian test site will act as a catalyst for technical, social, and economic development within the UK. 
3. Building Skyprint 2, the Largest Hybrid 3D Printer in Europe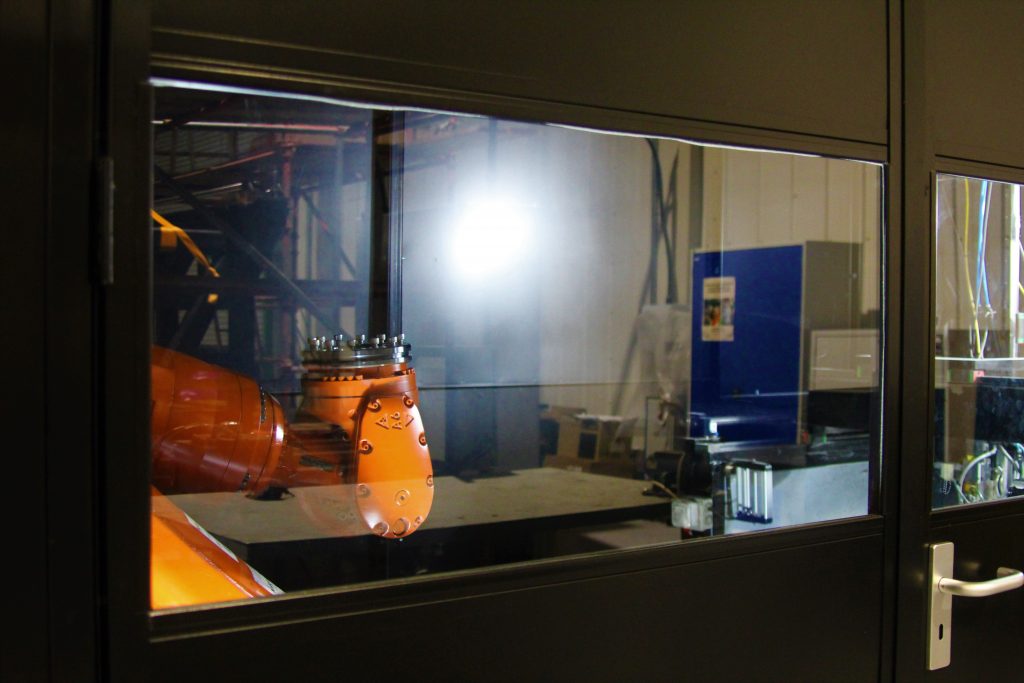 In December 2021, Skyrora unveiled its in-house hybrid 3D printer, Skyprint 2, which is the largest of its kind in Europe. This bi-metallic hybrid service allows Skyrora to have full autonomy over the engine manufacturing process, ultimately enabling the company to create economical, timely access to space in an environmental manner. Skyprint 2 achieves this through the employment of a 'near net shape' process of Directed Energy Deposition (DED), which minimises material usage by collecting and recycling all residue. 
Skyrora produces its rocket engines primarily through additive manufacturing methods to increase design efficiency and reinforce its commitment to sustainability. Skyprint 2 is central to this approach, with the potential to reduce Skyrora's engine production time from 10 weeks to 2 weeks through the printer's direct forming capabilities. This ground-breaking technology is tangible evidence of Skyrora's commitment to becoming the first British company to reach orbit from British soil through sustainable means. In the long term, Skyprint 2 will unlock new pathways of innovation within space engineering, redefining what is possible in the domain of New Space. 
4. Successfully Launching Four Suborbital Vehicles from both Scotland and Iceland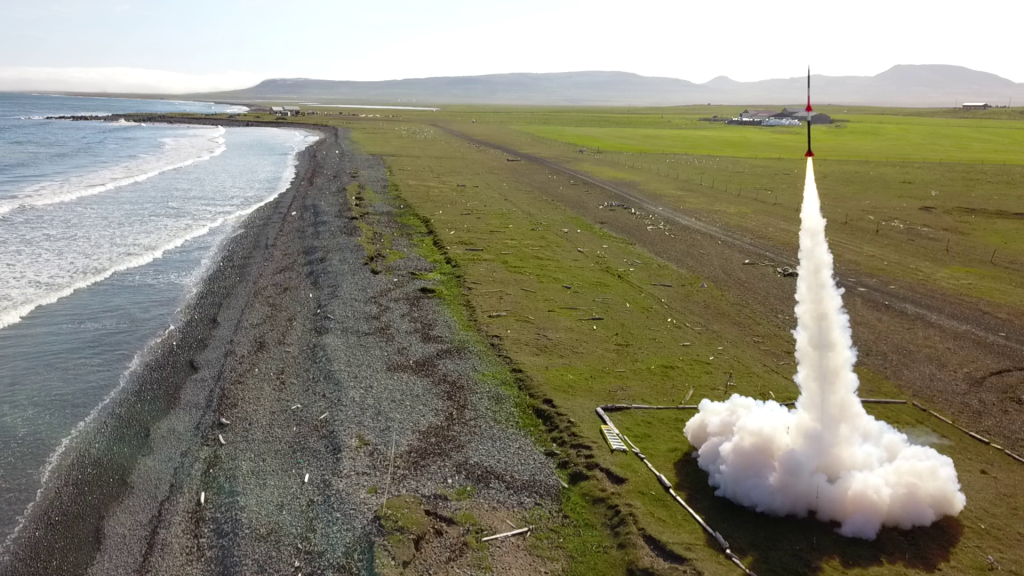 From 2018 to 2020, Skyrora has conducted four successful launches of both their suborbital Skylark Nano and Skylark Micro vehicles from Scotland and Iceland alike. The two-metre-tall Skylark Micro was first launched in Ross-Shire in the summer of 2018, and its most recent launch took place in June 2020 from the Fethaland Peninsula at North Roe. Completed predominantly for educational purposes, collecting meteorological data, measuring wind profiles, and analysing the vehicle's trajectory, this triad of launches provided the Skyrora team with critical training that will lend itself to a successful orbital launch next year. 
In August 2020, the company launched its two-stage suborbital rocket, Skylark Micro, from its mobile launch complex in Iceland. The mission tested onboard electronics and communications to be used in the upcoming launches of Skylark L and Skyrora XL. The launch was a collaborative effort between Scotland-based Skyrora and the Icelandic authorities since prior to the launch Iceland lacked any permit procedure to enable launch from local soil. The Skylark Micro mission is indicative of Skyrora's critical role in connecting the global New Space network to establish synergistic relationships between diverse space nations, all working towards a shared ambition to grow the larger industry.

Both Skylark Nano and Skylark Micro comprise Skyrora's incremental approach to launch, contributing to Skyrora's readiness to launch their larger vehicles including Skylark L and Skyrora XL through the demonstration of key launch constituents such as operations, telemetry and tracking, guidance, navigation, and control.


5. Completing the UK's First Static Fire Rocket Test in 50 Years
In May 2020, Skyrora successfully built and assembled their mobile launch complex to conduct a full static fire test of their suborbital Skylark L vehicle, the first test of its kind in the UK since the Black Arrow Programme over half a century ago. Primarily conducted to validate Skylark L, the static firing also tested the ground equipment for Skyrora's mobile launch complex within a realistic launch scenario, moving the company one step closer to an orbital launch from British soil as early as 2023. 
The dynamic capabilities of Skyrora's mobile launch complex, such as its locational interchangeability, independence from traditional launch sites, and unmatched responsiveness are imperative to the modern defense industry. These capabilities will also prove central to establishing sovereign launch within the UK to reduce reliance on the nation's US allies. Positioned in Iceland since September 2021, Skylark L will be launched as early as this summer as Skyrora works closely with the Icelandic government to refine the regulatory environment for launch. This launch using the company's mobile complex will further demonstrate the commercial and military viability of this infrastructure. Overall, this milestone has marked Skyrora's first major step in the ongoing journey to put the UK back in space.

Learn more about Skyrora's key milestones and activities here.